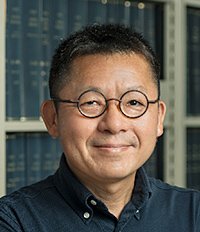 清田耕造
慶應義塾大学産業研究所・大学院経済学研究科 教授
1996年,慶應義塾大学経済学部卒業.
2002年,慶應義塾大学博士(経済学).
横浜国立大学経営学部助教授等を経て現職.専門は国際経済学.これまでに,日本国際経済学会特定領域研究奨励賞(小田賞)・小島清賞研究奨励賞,日経・経済図書文化賞,慶應義塾大学義塾賞,日本経済学会石川賞を受賞.
Journal of International Economics, Journal of Public Economicsなどの国際的な学術誌に論文多数.著書に『拡大する直接投資と日本企業』(NTT出版),
『日本の比較優位:国際貿易の変遷と源泉』(慶應義塾大学出版会),『実証から学ぶ国際経済』(有斐閣,神事直人氏との共著)がある.
また,学外では人事院国家公務員採用総合職試験の試験専門委員や財務省の有識者会議委員,証券アナリスト協会試験委員会の委員などを務める.
Kozo Kiyota
Keio Economic Observatory and Graduate School of Economics
Kozo Kiyota is a professor of Economics at the Keio Economic Observatory, Keio University in Japan.
He received his B.A. in Economics from Keio University in 1996, and a Ph.D. in Economics from Keio University in 2002.
His research expertise is empirical international economics.
He has numerous publications in international journals, including "A Many-cone World?" Journal of International Economics, 2012; "International Productivity Gaps and the Export Status of Firms: Evidence from France and Japan" (with F. Bellone, T. Matsuura, P. Musso, and L. Nesta) European Economic Review, 2014, and "The Effect of Moving to a Territorial Tax System on Profit Repatriation: Evidence from Japan," (with M. Hasegawa) Journal of Public Economics, 2017.
He received several prizes such as the Ishikawa Prize from the Japanese Economic Association and the Nikkei Award for the Best Economics Books from the Nikkei Inc.
He is also a:
-Member of the NPA's examination committee for the National Civil Service Examination
-Member of the Ministry of Finance Advisory Council
-Member of the CMA (Certified Member Analyst of the Securities Analysts Association of Japan) Education and Examination Program of the Securities Analysts Association of Japan (SAAJ)